hahaha, I'm so clever. Super/Souper bowl?! and I'm posting a
soup
recipe. It's awesome right?! RIGHT?! Okay, I'm probably not nearly as clever as I think I am. I'm tired. Very tired. and my throat feels
funny
. Like I might be getting the SICKNESS that has been floating around my house for the past two weeks funny. From child, to child.
To child
. So
not
funny. I was hoping since I hadn't gotten it already, that I was immune. After the whole
puking-in-the car scene
...I've been very
exposed
. If you didn't read that post, well, you might want to check it out, but then again, maybe not. It's not pleasant.
It's my life
. But anyway, sooo off track here. Now that I've brought up puke, let's talk about soup :P
I wanted to post my Beer Cheese Soup recipe. Actually, it's not MY soup recipe. It came from
PreventionRD
. She took Beer Cheese Soup and 'lightened' it up a bit. I've been looking for some low carb recipes to fix for the hubs, and I thought he might like this. I mean, what man does not like beer and cheese? Works for me too :)
This is not the best picture, but don't let that stop you from giving it a try
And even though it's not a dip, finger food or appetizer...I thought with beer and cheese, and the fact that it has been SO. COLD. that this soup would be perfect for Super Bowl weekend!
Now, on to the recipe...
Beer Cheese Soup from
PreventionRD
4 Tbsp butter Smart Balance Light
1 medium onion, chopped fine
*I like onions, but it was a little too 'oniony' for me. Next time I'll use a half of a medium onion, or a whole small onion.
2 carrots, peeled & chopped fine
2 medium garlic cloves, minced or pressed
*I used one medium and 1 small clove
1/3 cup unbleached all-purpose flour
1 3/4 cups low-sodium chicken broth
1 12-ounce bottle beer
(I used Yuengling Light)
2 cups
2%
skim
milk
(it's all I had)
12 oz 75% reduced-fat Cabot cheddar cheese, shredded
4 oz Gruyere cheese, shredded
*I used Asiago, b/c I somehow picked up the wrong thing and ended up buying a $9.oo block of cheese - which was not my intention! That's what happens when you shop with a whining 2 y/o
2 tsp cornstarch
Table salt & ground black pepper
Directions:
Melt butter in large saucepan over medium heat. Cook onion and carrots until lightly browned, about 10 minutes. Add garlic and cook until fragrant, about 30 seconds. Stir in flour and cook until golden, about 1 minute. Slowly whisk in broth, beer, and milk. Bring mixture to simmer, then reduce heat to low and simmer gently (do not boil) until carrots are very soft, 20 to 25 minutes.
Toss shredded cheeses and cornstarch in large bowl until well combined. Puree soup in blender in 2 batches until completely smooth, return to saucepan, and simmer over medium-low heat. Whisk in cheese mixture, 1 cup at a time, until smooth. Season with salt
(if needed, we didn't)
and pepper. Serves 6.
I added some basil to mine....yum! The kids and I had homemade
Hawaiian Bread
to go with it. SO good!
For other super bowl foods and some fab sounding nachos, check out....
and if you have a recipe to share, link up!
Other Thursday links and hops are ......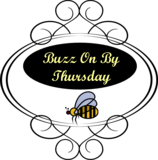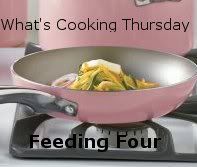 at
Little Yaya's