Well, actually, my birthday was a couple of weeks ago, but being the
slacker
busy mother that I am, I haven't had the chance to share. However, my parents gave me something that's been on my wish list....
Thanks Mom & Dad!
I looove it...makes the best coffee!
My hubs gave me a couple of child-free days here...
heaven on earth baby!
I went with my sister and a friend, and just reeelaxed.
and since it was my birthday ;) cookies, Pretzel M&M's, brewsky
and some girly fun.
I had a pic, but you could tell I had maybe drank a few brewskies before painting my toenails..wasn't the best lookin' paint job! oops.
Or maybe these were responsible...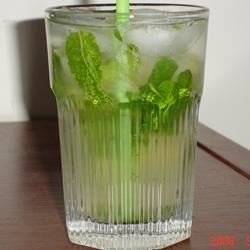 Mojitos are the bomb.
And my sister, who knows my love for kitchen toys, gave me
It's very similar to this,
I was too lazy to take an actual picture and upload it
- but it makes little hand held pies! Can't wait to play with this!
My children, who know their mama oh so well -
Straight from the factory in Hershey, PA! They had their own little vacation with my in-laws, and got to see the Hershey factory, and how the Amish live.
It was a pretty nice bday, and this weekend, we'll be celebrating my dad's 60th birthday!